The Château de Théoule-sur-mer, a little jewel in the bay of Cannes...
Millésime was immediately seduced by the Château de Théoule, at the bottom of the Estérel massif and the Mediterranean Sea, has one of the most beautiful views of the French Riviera… 
Faithful to its values, Millésime is going to draw from the heart of the place to bring out its soul and give it back all its brilliance.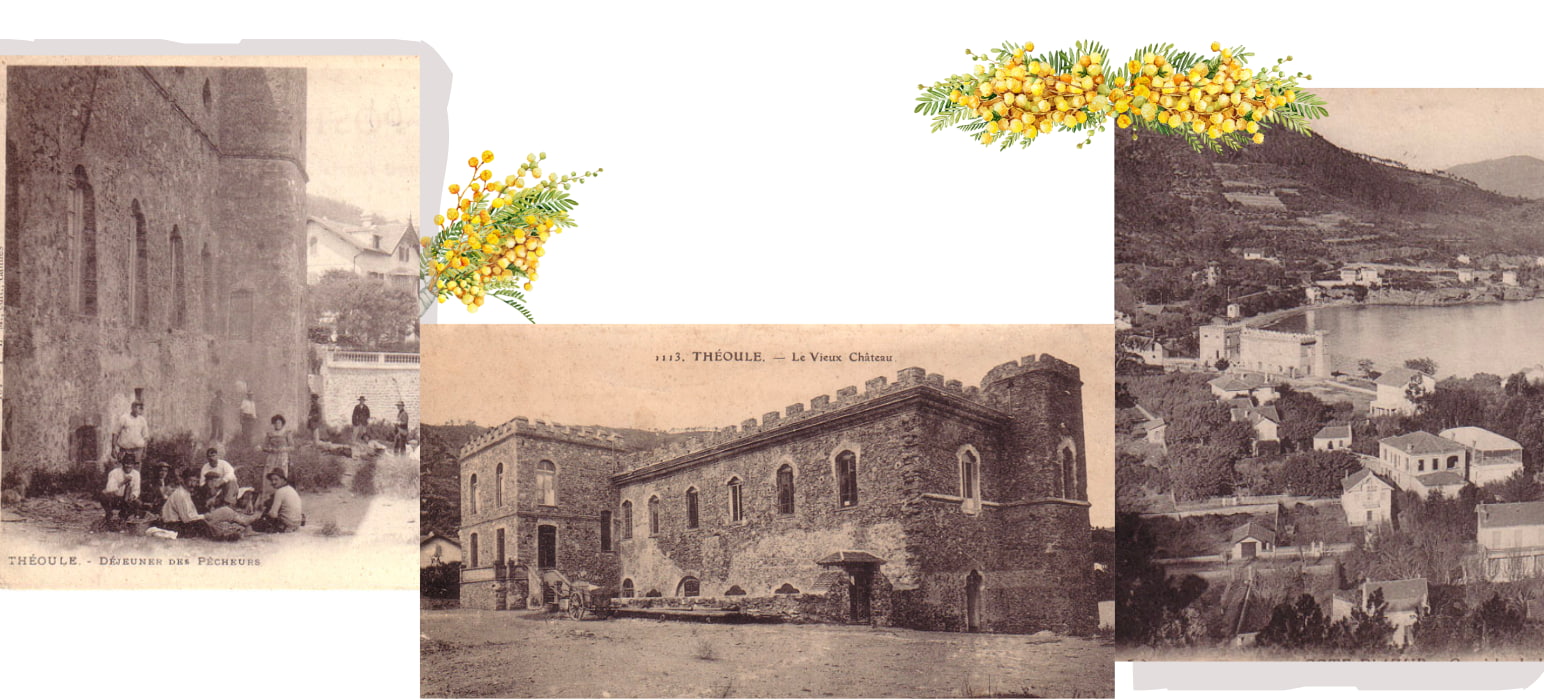 In the 5th century, Eucher Gaulois, Lord of Mandelieu La Napoule was the proud owner of Théoule. In ancient times, Théoule was one of the most important ports from Toulon to Antibes.
In the 17th century, a soap factory was built there by Marseilles merchants, near the water.
The Château de Théoule was originally a soap factory built in 1630, but after it was abandoned and fell into ruin, an elegant residence was built on its site and named "Le Château".
The castle was rebuilt at the end of the 19th century and transformed several times before taking on its final form around 1905.
At the end of the 19th century, the castle belonged to Auguste FERROUILLAT, director of the Lyon Républicain newspaper.
The former soap factory in Théoule, transformed into a château by Auguste Ferrouillat, was sold in 1913 to Harry Crawford Leland of Langley18 , a Scottish aristocrat, who completed the work.
The Château de Théoule has thus been largely transformed over the centuries. There are still some vestiges of the old soap factory in the basement, and it has taken on its current architecture during the various extensions built since the beginning of this century.
The château was subsequently bought by the works council of the employees of the electricity and gas industries (mainly EDF), the CCAS (central fund for social activities), where the CGT has a majority. It was therefore used as a holiday residence for the employees of the energy group…
Waking up the sleeping beauty
Millésime acquired the site, which had not been used since 2015. Marie-Christine Mecoen, Artistic Director of the Millésime group, immediately felt the need to bring Mediterranean vegetation into this jewel. In addition to having your feet in the sand with our private beach, the Plage Blanche, you will soon discover about 40 cocoons, several restaurant areas, an outdoor swimming pool, a spa, Millésime experiences between Wellness and festivities, several atmospheres, a thousand experiences that will take you into a timeless parenthesis only 15 minutes from the Croisette!